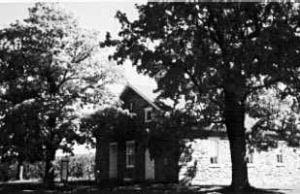 Adams
Cline's UMC is a church located in the rural area of Gardners PA 11 miles from the square in Gettysburg, traveling NORTH on Carlisle St. (which becomes PA route 34, Biglerville Road) approximately 7 miles to the second traffic light in Biglerville. Continue approximately 4.1 miles to Cline's Church Road, which is at a fork in the road just past Little Italy Restaurant. Taking the left fork follow Cline's Church Road until you come to the old stone church on the right-hand side of the road approximately 1 mile.
Pennsylvania Genealogy is being developed as a genealogical and historical resource for your personal use. While the original thought was to provide this website as a resource for finding genealogy and historical data concerning Pennsylvania on the web, we have begun adding specific data to this site for your personal use.
The search on the right side will search all of the Pennsylvania Genealogy website, but will not search the data linked to from our offsite data pages.
Pennsylvania Genealogy